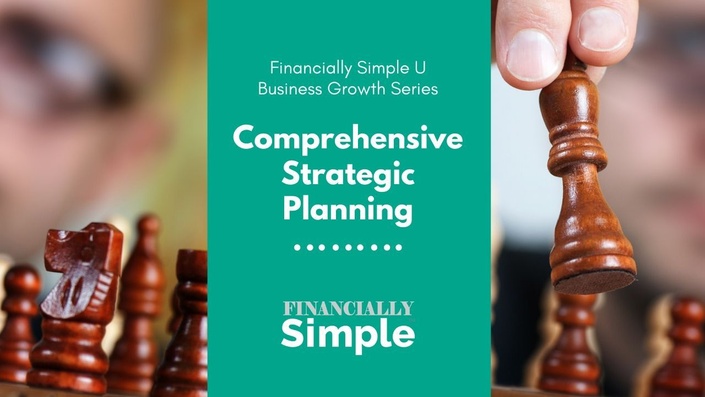 Comprehensive Strategic Planning for Small Business Applications
Take Control of Your Business's Direction & Future
It is one of the most difficult jobs out there...
business owner.
With so many people counting on you, both inside and outside your company, what do you do if you are facing the realization that:
your business has lost its purpose and direction

expenses are up and sales are down

you struggle with endless employee issues and customer complaints

competitors appear to be growing like crazy, but your team is working tirelessly just to stay in the black
Luckily, these along with other serious business issues can be addressed and often resolved through comprehensive strategic planning. By taking the time to make specific plans, you lay the groundwork to direct your decision-making and improve the immediate outlook of your business, all with the added bonus of increasing the long-term value of your business.
Our team of Certified Value Growth, Certified Exit Planning, and Certified Value Growth advisors built this course, one of the most in-depth self-paced strategic planning courses out there, on the methodology and processes we use with our one-on-one business growth clients. And we use it in our very own companies. So we know, though difficult, it can be highly effective.
After taking this course, your team meetings could go from:
"You must increase your sales!"
~ to ~
"We will grow sales by 20% over the next six months by having the marketing team increase pushes by 50%, implement a package redesign of the three under-performing products, educate the sales team how to promote these new items, and standardize the company-wide fulfillment process cutting processing time from order-to-ship by two business days."
What this course includes:
In this course, I will lead you through the process of developing actionable plans for addressing your business's needs and hurdles — all driven by your values and vision. Together, we will map out your business's future success and determine what steps you must take to get there.
Additionally, I will walk you through:
identifying your team's core values, including your own, as a benchmark for the success of your strategic plans
creating clear mission and vision statements that define and direct all future decisions in your company
clearly assessing your company's current strengths, weaknesses, opportunities, and threats (SWOT)
developing the results of the SWOT analysis into a group of objectives to pursue
narrowing your objectives down to the 3 most beneficial to your company and which align with your vision
identifying 3 tactics for each objective that address what must be done to accomplish the goal
outlining 3 action steps for each tactic that explain exactly who will take what action to complete the tactic within a specific time frame
comparing your company's current state to the future you've mapped out
putting your strategic plans into action
establishing a system to fix issues as they arise year after year
If you find yourself on the ropes in your business, it's time to do something about it.
Hundreds of thousands of businesses have been where you are, and many have failed to handle it wisely. The fact that you're taking action to explore comprehensive strategic planning means you're well ahead of the curve. Taking a systematic and intentional approach to your business is the best thing you can do, to both stabilize these issues in the short term and build a framework for long-term growth and value. But don't wait hoping for change. Take charge today!

Your Instructor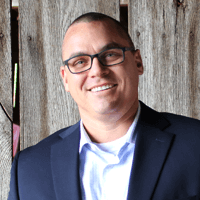 As a highly driven entrepreneur and award-winning financial planner, Justin Goodbread has helped hundreds of businesses build comprehensive strategic plans, led them in assessing their systems and staff, and mentored owners into other value-growing practices. His experience-driven approach to planning is designed to lower stress, accomplish goals quicker, clarify employee roles, and build value in your most important asset — your business.

Justin is a CERTIFIED FINANCIAL PLANNER™, Certified Exit Planning Advisor®, and a Certified Value Growth Advisor™. He is also a member of Forbes Finance Council and is a contributor for Kiplinger, Forbes, NerdWallet, Fox News, Financial Planning Association, and others. For his work helping entrepreneurs get their businesses back on track, Justin was named the Exit Planning Institute's Leader of the Year and is a two-time winner of Investopedia's Top 100 Most Influential Financial Advisors.
After helping hundreds of businesses like yours build these essential plans, we know the roadblocks you will experience. Persevere and follow all the steps. You can do it!

However, you may be looking for professional, one-on-one support to build your plans. It's a complex undertaking; having one of our trained professionals physically work alongside you and your team is one of the best ways to make sure your strategic plan lays out the best path forward.
If that's the case, schedule a call with us. We work directly with hundreds of business clients across the US to build life-changing strategic plans, and we'd be happy to work with you.